Custom Made Mirror & Glass For You
At Double Vision, we provide a variety of residental, commercial, and industrial services tailored to your needs. Give us a call, send an enquiry or drop by in person for a free consultation!
Double Vision is recognized for providing the best custom quality work in it's industry. With over 30+ years of experience under our belt, Double Vision cuts glass for any type of surface  and space imaginable. From truly frameless showers, glass railings, porch enclosures and glass dividing walls, we seek to transform the look and feel of your space with complete accuracy and precision.
We are your glass interior specialists. Your complete satisfaction is our goal. Your imagination is our only limitation.
We Specialize in Truly Frameless Showers
You heard us. We don't use any tracks, trims or u-channels and we never drill into your threshold! Customize your frameless glass with us now!
Services
Our custom made glass and mirror are created for about every surface and situation you could think of. Here are some of our services below:
Glass railings, dividers, walls, doors, sneeze guards, and more!
Frameless Shower Enclosures
And we mean frameless! 
We use no tracks, no trims,
no u-channels. Custom measured, custom installed.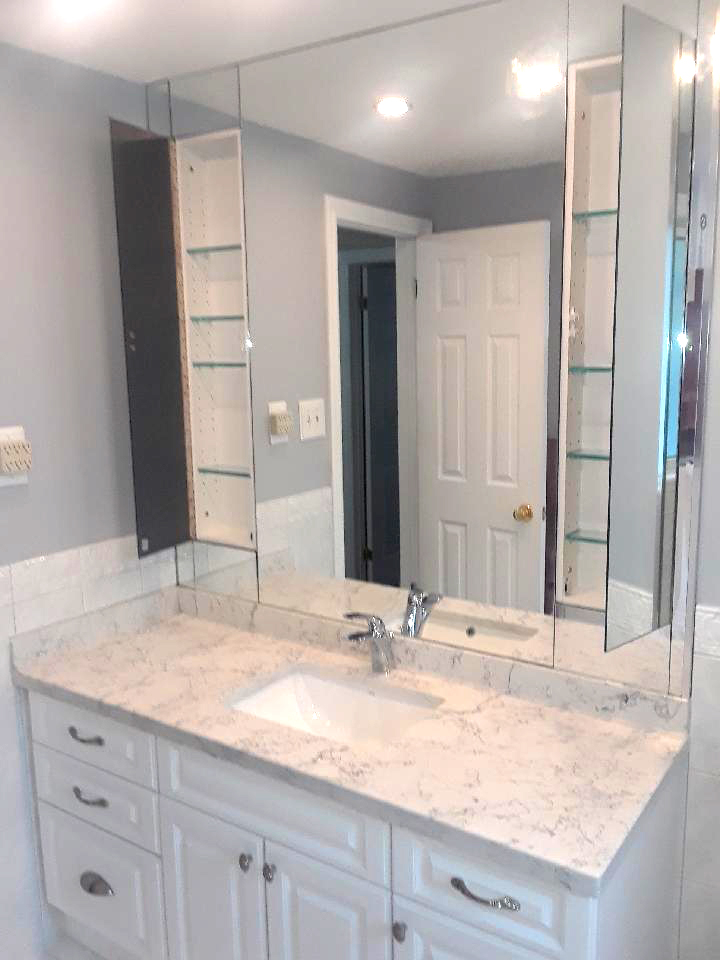 Customize the mirror you've been dreaming of to fit your vision and the interior of your rooms. Created with accuracy and precision.
Porch enclosures, doors with hydrophilic closures, desk glass railings, existing window replacement glass and more!
With our 1 year installation warranty, and our 3 years hardware manufacturer's warranty, we guarantee 100% satisfaction with every installation.